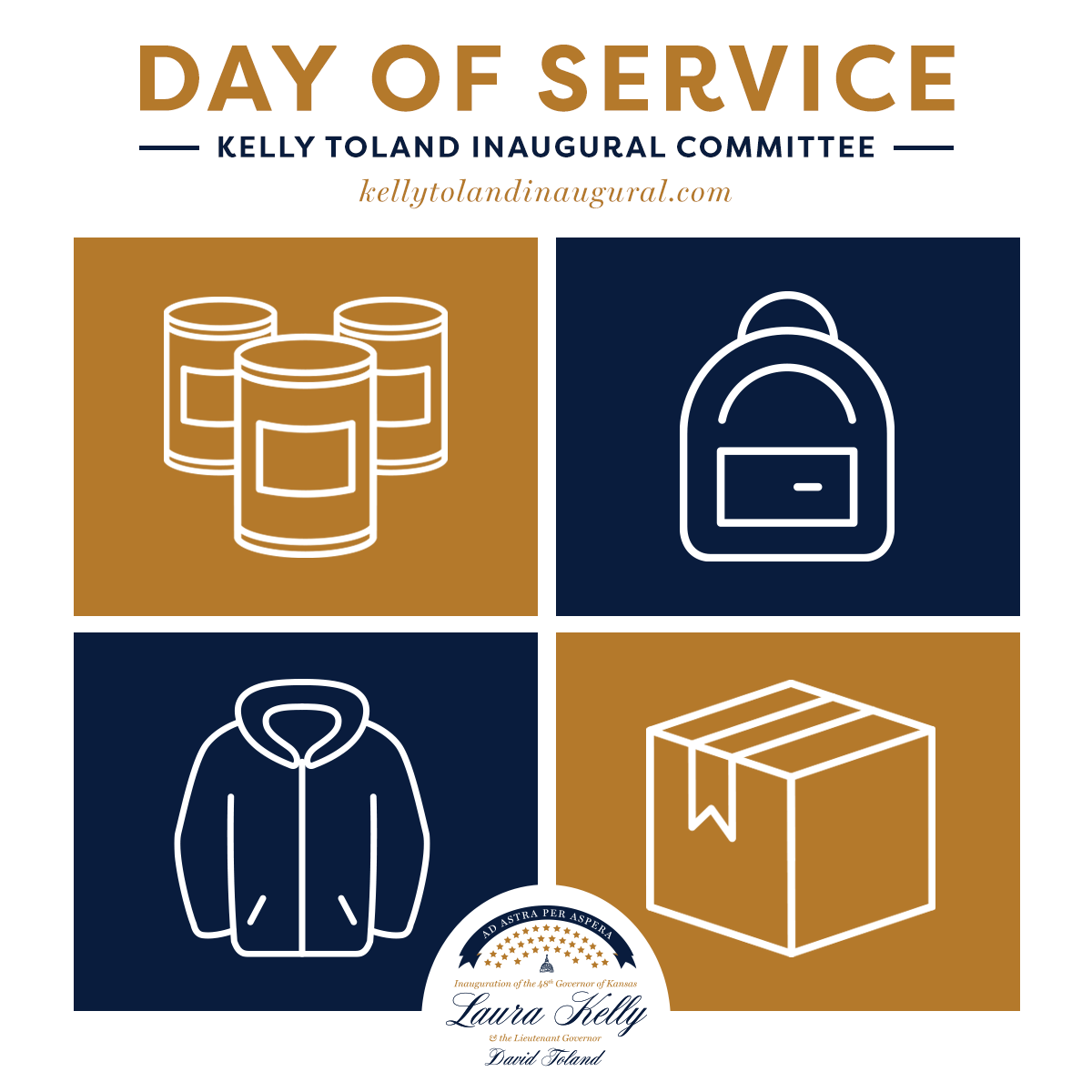 To kick off the inauguration week on January 7th, Governor Kelly's campaign is partnering with local charities across the state and is encouraging Kansans to become involved with these charities and participate in the #KSDayofService. The Day of Service kicks off the inauguration festivities for the week and illustrates unity and the difference we all can make in our communities that makes our state great. These small acts of kindness help to foster a sense of service across Kansas while showcasing the strength of our state at large.
You can find a full list of volunteer opportunities at our website here: https://kellytolandinaugural.com/schedule-tickets/ If you click on the red text it will take you to a page where it describes more in depth the volunteer activity and a description of the charity.
The inauguration itself will happen at the South Lawn of the Kansas State Capitol in Topeka on Monday, January 9th at 12:00pm. You can find more information about all of the events taking place for the inauguration at the link above.